We provide you with the best solutions Microsoft has to offer!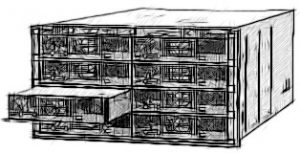 Based on years of experience with Microsoft solutions, we offer a wide range of services to keep your business running smoothly.
We find you solutions at the best rates possible, ensure a high level of data availability for your employees and customers, and use MicrosoftAzure cloud technology to minimize the risk of data loss.
What we promise our customers
Our use of group policy, standard server roles and security templates streamlines the management of infrastructure objects and reduces administration costs.
We design architecture with the availability and fail-safe features to meet your demands.
User, data and server migration
We plan and implement data migration during company mergers or divisions. We also help you make the transition to cloud-based solutions.
We ensure proper documentation of your work results.
You get the same results for less.
Infrastructure set-up includes:
Audit of current infrastructure
Development and coordination of services architecture
Installation, testing and updating of solutions to ensure quality
Development and implementation of measures providing high server accessibility
Migration between Active Directory forests, migration to cloud-based solutions
Integration of Microsoft solutions
Ongoing support
Infrastructure from the ground up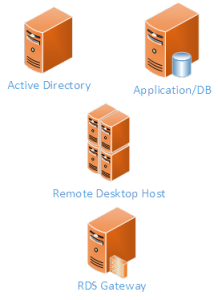 This solution for small companies includes Active Directory, application servers, terminal services and remote desktop gateway for secure Internet access. Implementation time is approximately 12 hours.
Optimal for teamwork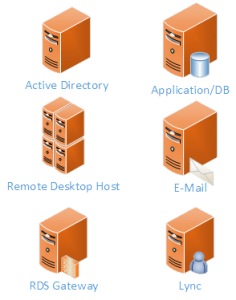 This solution for medium-sized companies includes Active Directory, application servers, terminal services and remote desktop gateway for secure internet access and extended communication capabilities.
Implementation time is approximately 110 hours.
High accessibility and security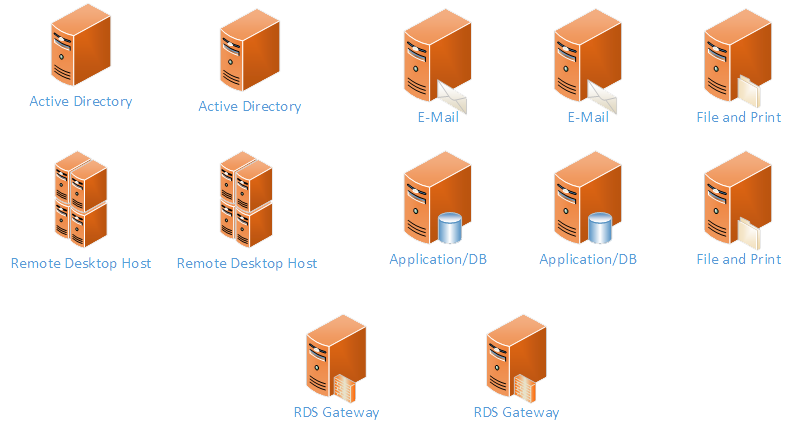 This is a fail-safe solution for organizations with a high demand for service accessibility.
In addition to the basic services offered to medium-sized companies, it includes file and print services, the necessary components of PKI and data backup.
Planning and implementation time is approximately 200 hours.
Work templates
| | | |
| --- | --- | --- |
| Work mode Category | Scope (hours) | Notes |
| Server setup | 3 | Cost and time of implementation depends on the framework in use – e.g. virtual, land-based or cloud-based. Depending on the above, we install all necessary updates. |
| Active Directory setup | 6-12 | Includes the installation of the architecture directories, the setup and testing of the Active directory and the configuration of data backup. Additionally, we will create 5 user accounts, as well as 5 groups and individual group policies.   |
| Application server | 4-12 | Includes service setting up as well as its data back-up measure. |
| Exchange server | 16-40 | A component without an installed backup. Includes the setup of data backup. |
| Skype for Business service | 16-40 | A component without an installed backup. Includes the setup of data backup. |
| File server/ print services | 4 | Includes service setup as well as data backup. |
| Terminal server | 4-16 | Includes setup of the terminal services infrastructure, terminal servers, remote application servers, remote access through the terminal services gateway and service data backup   |
| Data back-up measure service | 8 | Includes the formation of data backup and architecture service plan. |
The scope of work does not include the creation of fail-safe systems. We will estimate based on each customer's specific needs.
Our project manager will create a cost estimate, but the final amount will be decided once the project has been evaluated by one of our engineers.
We charge approximately $20 per hour.
Note: As our work is performed remotely, we can't take responsibility for any failures of server hardware. We can, however, offer consultations on equipment replacement.
Why choose SystemAdminsPro?
A wide range of services

We provide a full range of services to create and modernize infrastructure, from implementation to solution support.

Our team of professionals

Our team of professionals can guarantee high design quality and implementation of services.

Industry standards

We adhere to industry standards when developing and implementing solutions.

No advance payment

You only pay once the  job has been completed.

Years of experience

We have extensive experience when it comes to implementing infrastructural projects and have worked with both small one-man businesses and large companies with thousands of servers and users.

Complete discretion

We sign a confidentiality agreement with all our clients to ensure your data is kept safe.