The Computer systems have been serving business for a long time, providing the advantages over the business rivals. The diverse fields of the company can be automated, first of all, the most time-taking processes. Nowadays, Project Management in the wide sense of this term is the most labour-consuming tool among the not-automated ones (in the majority). Resulting from this, the deployment of task management systems, Service Desk products and software for providing confortable work with company resources in the conditions of mobility and continuous changes become more popular.
It is well known that there are the specialists in various fields in our company. Of course, there is a team dealing with planning and setting up the systems connected with organisation and comfortable work with profitable for your company tasks.
The set of the software from Atlassian is one of the tools used by our specialists. First of all, it is Jira which can be used as both service desk and an easier solution for task performance accounting and control.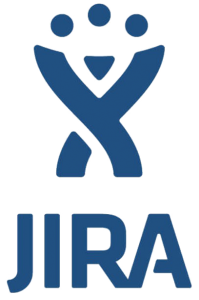 to plan
to monitor
to return results and data reporting
show the performance of the operation and the time spent on the tasks fulfilled
Jira solutions can be applied to any business field with accurately built business process. It can be useful, for example, in engineering objects maintenance while providing connection service. It is also irreplaceable while organizing diverse IT-teams work, including software engineers. If required, Jira can be integrated with other Atlassian products such as Confluence and Bitbucket.
Solution for organizing work of teams and working groups. The product allows you to make up documents, discuss them and collect different information for working with the project in the same place. In addition, it allows creating wiki portals with effective search, providing the productive collaboration between team members and knowledge acquisition for good work performance.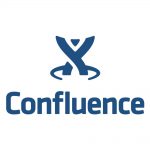 Distributed version of the control system that simplifies team work. This is Git-solution for integrated work that is well scaled and well integrated with other Atlassian products.
The solutions can be integrated with your monitoring system, domain services, DevOps products and other systems which are used at your company. Our company also has experience in using the complex solutions based on such a set of products as Nagios + Jira + Confluence + Jenkins + Ansible. Having implemented the solution, the customer gets:
automated development process
monitored environment
automated setting performance and creation of the tasks for serving in the Service Desk system
generation of reports on system work on the portal
If you wish the specialists of our company can set up, relocate, integrate and perform a migration, both in and out of the cloud, of any of the above mentioned products. We will help you to save money by using our best practices, solutions and patches!