The advantages of organized work automation
Computer systems have long been in the service of business, providing advantages over competitors. Various areas of the enterprise and are being automated. Primarily it is the most labor-intensive processes. To date, one of the most labor-intensive of non-automated (predominantly) mechanisms is the Project Management in a broad sense of the term. In this regard, the introduction of task management systems, Service Desk products, as well as software designed to provide comfortable work with enterprise resources in conditions of mobility and constant changes is gaining popularity.
As it is known specialists of various directions work in our company. Of course among there is a team that is engaged in planning and setting up systems related to organization and comfortable work on the tasks that bring profit to your company.
Among the products that our specialists own, there is a set of software from Aatlassian. First of all, the product Jira, on the basis of which Service Desk, as well as a simpler solution for accounting and control tasks can be built.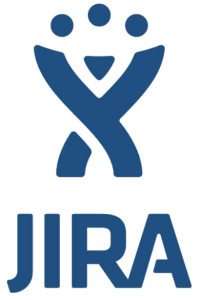 Jira Features
It is a convenient Service Desk, suitable for convenient monitoring of the execution of existing tasks, with their subsequent account. It can be built on the basis of Jira. Due to this it is possible to carry out:
Planning;
Tracking;
Analysis of reporting, performance;
Work performance monitoring and the elapsed time.
Almost in any business area where the processes have a clear structure, you can use Jira to service engineering facilities, organize the activities of IT departments, software developers, etc.
Note: if required by client, Jira can be integrated with another software from Atlassian.
Confluence Features
To organize teamwork and work in groups, another product from Atlassian – Confluence is best suited. Through the use of it you can:
create documents;
conduct their discussion;
group in one place the information that is necessary for the work on a particular project;
create wiki-portals (with effective search) and work with all members of the working group;
build a knowledge database.
All these possibilities of Confluence allow us to organize a high-quality performance of the assigned tasks.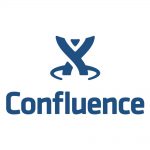 BitBucket Feature
This product from Atlassian will help to simplify the teamwork of team members, as it is a distributed version control system. The capabilities of this Git-solution also include:
Good level of scaling;
Integration with another software from Atlassian.
The listed solutions can be integrated with other products and systems already used by the company for monitoring, for DevOps, etc.
Complex solution options
Our specialists suggest using the implementation of complex solutions, which include Nagios + Jira + Confluence + Jenkins + Ansible. Their capabilities:
automation of the development process;
control of the environment;
Automating the settings in the ServiceDesk system, creating tasks for its maintenance;
Generate reporting on the functioning of systems.
Due to the great experience of implementing JIRA, migration to the cloud environment and back, we have patches and solutions, with which we will help to significantly save on the use of JIRA Software.