While working on the migration project, it is necessary to control as much as possible all the steps taken. Identifying errors in the early stages will help to achieve the desired results and save time.
In a large-scale IT infrastructure, it is better to highlight the most critical elements and migrate during the period when they are minimally used.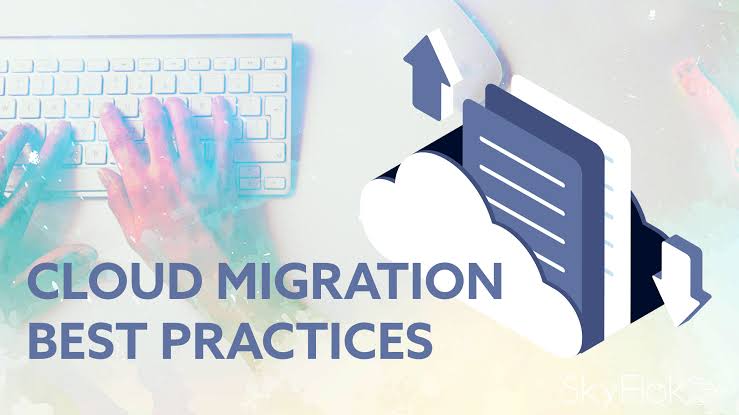 While migrating of services, you can create a copy of the service in the cloud, on the provider's side, synchronize it with the local service, make sure the cloud service works correctly and then take the local service out of service.
In some cases, are provided special requirements on the security of network communications between the client's office and the cloud service, and their verification for potential vulnerabilities. In such a situation, it makes sense to contact the service provider with the appropriate competence. Experts will advise you the best solutions, including a wide range of data protection services.
If you act according to plan and pay due attention to important details, you will be able to get the expected result. Experts will help you find and apply the best industry practices, avoid costly mistakes and downtime.
Scenarios and options for implementation
Possible scenarios include complete transfer of a specific business application to the cloud, migration of individual functions, deployment of new services, or interoperability of local and cloud services. In this case can be used, public, private or hybrid clouds, as well as multi-cloud environments are gaining popularity right now. There are various options for the implementation and charging of cloud structures, their composition and functionality.
Cloud providers, system integrators who own their own virtualized data centers, offer services to provide a secure and efficient IT infrastructure deployed in their cloud. If necessary, the client can get a dedicated and fully operational virtual data center (WDC).
Depending on the needs and business tasks of the client, such a data center includes computing resources (virtual processors, virtual random access memory), information storage resources (virtual disk space with declared performance), network infrastructure, management and monitoring system, and various other software : operating system, databases, applications, specialized products for big data analysis, virtual routers, self-management tools, backup services IAOD, replication, security and others.
To access information systems in the cloud are used Internet, L2 and L3 VPN channels, GOST VPN, or optical fiber rental.
The cloud acts as a proven platform for most application systems and business applications, providing load scaling, deployment of test environments or parts of the corporate infrastructure in a virtual private cloud.
It can be used as a platform for systems or business applications with fixed performance requirements (for example, virtual telephony), or as a platform for systems and applications that do not need high performance (test and development environments).
The cloud can reduce quantity of ordinary IT tasks, allowing you to focus on your business.
All tasks to support and maintain IT infrastructure are provided by a specialized company – System Admins PRO.  We provide prescribed in the contract SLA parameters, quick response of business applications, a high level of information security, additional professional services.
The benefits of the cloud have long been known:
| | |
| --- | --- |
| Cost effectiveness | No need in capital costs and optimization of operating costs, payment for actually used resources. |
| Business continuity | High level of service availability, continuity of critical IT processes. |
| Fast implementation and modernization | The service, which is completely ready for work, is provided within one working day; the implementation of new systems, depending on complexity, takes several hours. |
| Security | Effective information protection tools, round-the-clock monitoring, quick response to incidents, protection of confidential data from leaks. |
| Data security | The ability to recover data of a certain prescription in case of their deletion in the office. |
| Reliability and performance | Modern industrial solutions of the world's leading vendors. |
The success of the migration to the cloud is influenced by maturity of business processes in the company, presence of a strategy for its development and willingness of management to change. Of course, each such project is individual and the requirements of customers are different, so are possible various scenarios. In addition, not all organizations have such competencies, therefore, you need a competent partner with relevant experience.