Usage of cloud services means getting rid of a significant part of your own IT infrastructure, reducing the cost of its administration and maintenance, flexibility and ability to deal with peak loads. Today, cloud solutions demanded by the market are promoted by a large number of vendors: it is believed that the future is in cloud technologies.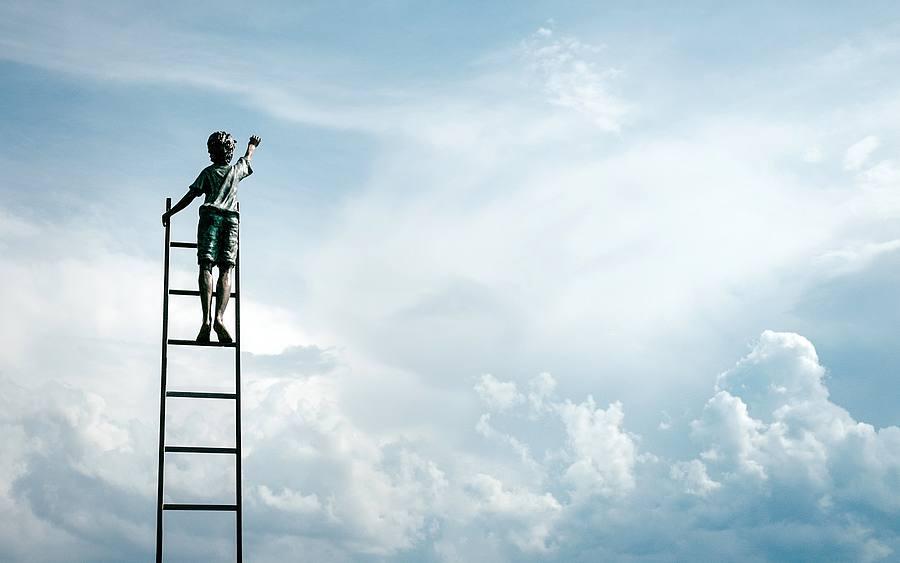 You can find many cases, demonstrating the successful migration of IT infrastructure to the provider's cloud. Companies use the cloud as an additional platform for non-critical services, such as a software development and testing environment (PaaS), or completely transfer the IT infrastructure to the cloud (according to the IaaS model).
Cloud usage scenarios are becoming more complex, and companies are increasingly moving critical systems and services to them. Organizations with seasonal bursts of activity, or those who expect a rapid growth in the client base, often move to the cloud platform. This helps them to deal with peak loads and scale the resources, which are used. Also, geographically distributed companies (for example, large retail chains) migrate to the clouds with their own data centers, large companies that find it difficult to manage their expanded IT park, or companies in the SMB segment where there are not enough resources to purchase and maintain servers and storage systems. As well for start-up companies renting of IT facilities allows a quickly start.
Large providers of public cloud services – Microsoft Azure, Amazon, Oracle and others – are responsible for the maintenance and operation of the service, for its reliability, security, availability, scalability, data protection and safety, etc. These services can be very profitable and attractive for price, as large providers have the opportunity to use their own technology and receive special conditions from equipment vendors, in addition, the "economy of scale" works.
Business in the clouds
According to the Flexera Cloud Solutions: Current State report (Rightscale 2019 State of the Cloud Report from Flexera), 94% of respondents already use cloud solution, and companies' cloud costs continue to grow rapidly. Their planned spending on public clouds in 2019 is 24% higher than in 2018. On average, 38% of the workload of respondents is located on public clouds, and 41% is private. In small and medium-sized businesses, the proportion is different: 43% are public clouds, 35% are private.
IT departments in companies and enterprises focus on managing cloud resources and optimizing the cost of cloud technology. 66% of enterprises already have a dedicated group of cloud technology specialists, or a center of competence and excellence. 21% of companies plan to organize it. The priority in the activities of IT departments is cost optimization and competent management of cloud resources (68%), preparation of arguments and decisions about which applications and in which cloud environments to use (62%), thinking out and setting policies for cloud applications (59%) .
According to Oracle, in the next ten years, up to 80% of business applications will be transferred to the clouds, almost all corporate data will migrate there, and all application development and testing will be performed in the cloud.
How to get into the cloud?
Enterprises are moving workloads to the cloud for a variety of reasons, whether they are eliminating data centers, migrating legacy workloads, or creating and running high-performance applications in a more flexible environment. Running traditional and native cloud-based work applications in the cloud requires consistently high performance and reliability across the entire stack.
For many organizations that have not yet used the capabilities of cloud technology, the most important issue is "migration to the cloud" – preparation for moving the company's IT infrastructure to virtual space in order to improve the quality of services and reduce operating costs. Which steps are needed for this? Migration includes developing a plan, deploying infrastructure in the cloud, moving data, testing infrastructure, and launching services.
1. Choosing a cloud provider
Migration to the cloud includes moving of data, settings, services and applications from the local site of the company or organization to the virtual data center of the cloud provider. Such migration usually takes several days.
 A serious task is to choose a service provider – a cloud provider that meets all the requirements of a migration project. If you need a professional partner, how will make safe migration to cloud and choose the best provider – contact us right now!
2. Inventory of IT infrastructure
If this choice is made, then you should start with an inventory of your infrastructure, including physical network and IT equipment, software, and services. Often this not only contributes to migration, but also allows you to optimize your IT infrastructure, put things in order, redistribute processes and loads, without which it will be extremely difficult to make a successful "move" to the cloud. It will provide a clear idea of ​​the existing IT infrastructure, understand how the components interact with each other, and so on. This will facilitate the migration process and simplify the testing of services transferred to the cloud.
3. List for relocation
If many modern business applications were originally designed to work in the cloud infrastructure, then with legacy software, everything is not so easy. May be required reengineering of such systems and their quality audit. You need to make a detailed list of services transferred to the cloud, related information systems and the computing, network and storage resources they need. We need an accurate list of everything that should move to the cloud.
To do this, you need to understand which process and what is needed, how much resources it consumes, what are the security requirements, after which you can determine what should be taken to the cloud.
While moving to clouds, companies often wonder how safe it is to transfer corporate data to the cloud. Although modern cloud services are characterized by a fairly high level of security, you should not "put out" everything from the cloud, this can be connected with serious risks for business.
If the customer himself cannot perform such work, then the providers often offer their services in the initial audit of information systems. This audit allows us not only to better plan the transfer the services to the cloud platform, but also to identify current problems of the existing IT landscape and eliminate them.
4. Choosing of migration tools
Next, you need to decide, which migration tools will you use. The presence of a virtualized environment simplifies all – the transfer of virtual servers is quite simple. There are special P2V tools for "converting" physical servers into virtual machines, but you should be careful here too. Companies often have concerns about security, scale and complexity of the task, uncertainty of migration routes, disparate toolkits and lack of experience.
By the way, vendors are constantly working on expanding the possibilities of migrating applications and databases between the client's data center and the cloud, trying to ensure the coexistence of cloud and local applications / data and their migration between the customer's site and the cloud with one click. For example, with Oracle, the load can be already easily transferred between the customer's site and the cloud.
VMware vCloud Extender allows you to combine clouds and transfer VMs to the cloud using an intuitive graphical interface. To convert a physical server into a virtual machine and transfer it to the provider's cloud, you can use the VMware vCenter Converter utility. In this case, the main server continues to work. Another option is to create images of physical disks, convert them to virtual disk format and transfer them to the provider's cloud, into a virtual environment. Another method of "natural" relocation is backing up and restoring at a new site.
5. Arranging of network connectivity
Other issue is ensuring the network interaction of the client's IT infrastructure and the provider's cloud platform – network connectivity. It is solved by the common efforts of the provider and the client. Communication channels should guarantee user access to the cloud. For this, it may be necessary to take care of routing, addressing, bandwidth and reliability of communication channels, as well as information security (for example, the need for a VPN), horizontal (increasing the number of VMs) and vertical (increasing the power of a particular VM) cloud scalability.
6. Preparing a detailed migration plan
The migration plan will contain information about services transferred to the cloud at all stages with the ability to verify each of them. It reflects what exactly will be transferred to the cloud, in what sequence, in what time frame. The success of subsequent processes and stages depends on this. The migration plan lists critical and important services with the priority of their transfer. In most cases, migration is possible without stopping the service.
In terms of migration, it is necessary to determine the indicators of RTO (downtime) and RPO (amount of data loss) and ways to minimize them. Updating and modifying of applications is better before migrating, otherwise it will be difficult to identify the source of the problems. Dependency maps of applications will help to develop mechanisms for the correct transfer to the cloud. A clear migration plan also prescribes data transfer procedures.
7. Test migration
Migration is a phased process, and it is better to start it with a test migration. Ask the selected provider for test access to the cloud and work out the migration procedures on simple services.
Such an approach allows you to quickly identify and eliminate problems arising in the process of transfer. To transfer everything at once is not only inconvenient, but also extremely risky. Gradual or partial migration is the preferred option for an organization with a distributed infrastructure.
Before starting the test migration, it's useful to determine the requirements for the availability of the cloud service.